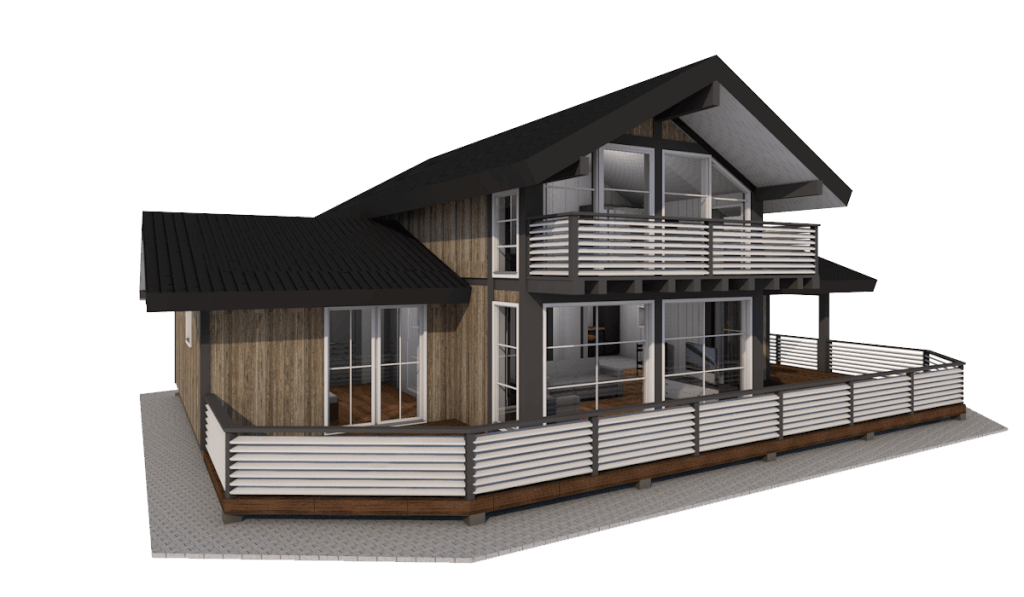 ML 148
First floor: 81,55 m2
Second floor: 36,07 m2
Terrace: 59 m2
Balcony: 6,4 m2
Total area: 117,6 m2
Brand new model house is arrived. Its called ML 148 and we have built several items of this house to Norway with some modifications.
It's 3 bedroom house where one of them is with so called master bedroom where is private bathroom and wardrobe for parents.
Spacious living room with nice panoramic view through big windows.
And of course this large terrace almost around the house gives wind shelter in different wind directions
More models